Your options are endless when you work with us to create custom electric signs.
Electric signage is one of the best solutions when it comes to getting your business noticed both day and night. The options for electric signs range from channel letters and monuments to pylons and sign cabinets. These options give companies a chance to customize their advertising approach and showcase their specific branding or aspects that make them unique. At Hightech Signs, we make customization an easy and convenient process with our full-service sign design, creation, and installation services.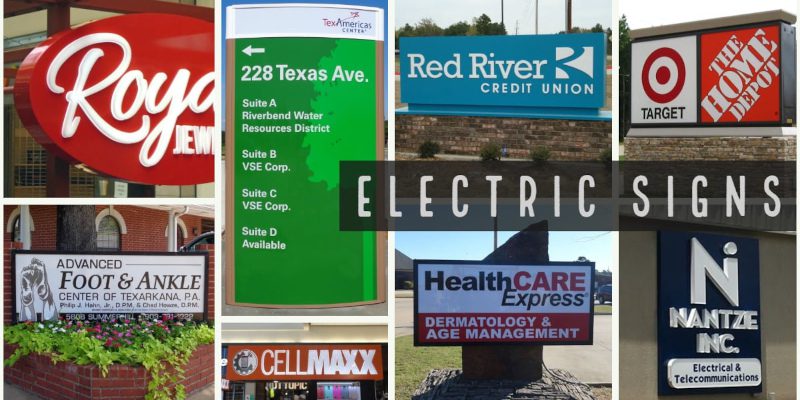 One of the most significant advantages of installing electric signs is that they dramatically improve visibility. Spreading the word about your business is all about making your name known, which is why improving the nighttime visibility of your storefront can be so helpful. With the help of electric signs, you can let the store name shine for the public to see, making it easier for clients to locate you.
We can fabricate and install virtually any type of commercial sign, including electric signs. Our skilled crew is professionally trained, licensed, and insured, and our team is focused on providing you with the sign solutions you need in a way that is easy and convenient.
When you work with us, you'll benefit from our over three decades of experience creating and installing custom signs. Our skilled technicians are fully licensed and insured to install electric signs, and we'll even handle checking city ordinances to ensure your sign will meet their requirements and standards.
You'll be kept in the loop throughout the entire design, creation, and installation process, affording you peace of mind that your project is being handled professionally and on time. We'll also be sure to check in with you after the installation to ensure everything is working correctly and that you're happy with the end results.
The options are endless when it comes to electric signs! If you're ready to get started creating the ideal electric sign for your Texarkana, Texas business, contact our team today.