Looking for quality lettering for your business? We can help.
Sometimes one of the best forms of advertisement rests in the lettering for your business property, whether that be on your storefront, signs, or other location. Bold, legible lettering can help you establish a professional and eye-catching appearance, so make sure you work with a team that understands the importance of quality lettering.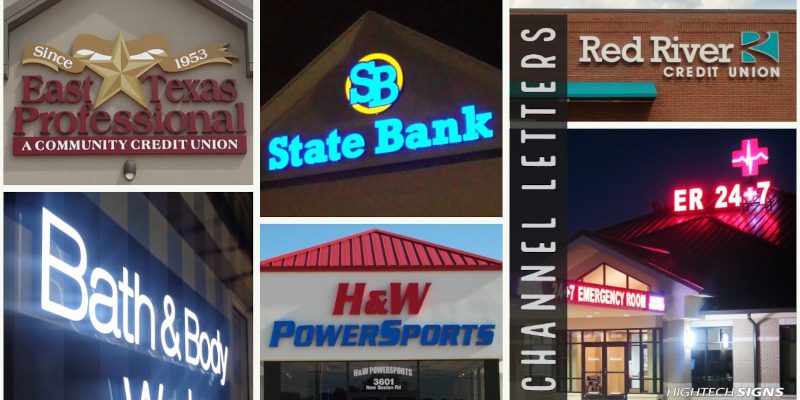 Quality lettering can be created in a variety of different materials, such as metal or vinyl, depending on where they are applied. Regardless of the material, it's important that the lettering remain visible from a distance and against the background that they're applied to. For example, it's important to pick a color for your lettering that won't blend in with a background or be hard to read for customers walking past it. Lettering that's in a complicated or overly ornate font may not be immediately recognizable, which can defeat the purpose of having the lettering in the first place. If you want your lettering to be beneficial rather than detrimental to your business's advertising effort, it's important to talk to a lettering company that will help you make a legible and aesthetically pleasing advertisement.
Here at Hightech Signs, we value producing the best possible work that you can rely on to attract people's attention. We know what makes for effective lettering, and we're proud to offer lettering for storefronts and more. We also offer LED lettering for a bolder look, so if you're in Texarkana, Texas and want perfect lettering for your business, come talk to us today.
Similar Services We Offer: