Our custom lawn signs are eye-catching and effective.
At Hightech Signs, we know the positive impact effective, eye-catching signs can have on a business. While we're well known throughout the Texarkana, Texas area for our larger-sized custom signs, such as channel letter, electric, and monument signs, we also fabricate smaller signs for when you need targeted, portable signage.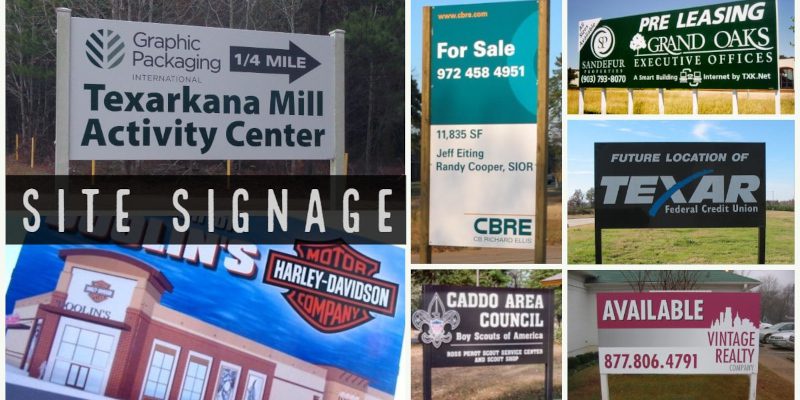 Lawn signs are an extremely effective marketing tool that can be used to promote your business, let customers know you were on their property to perform a service, provide directions for foot traffic and cars, advertise an upcoming sale, and much more.
We've been helping our customers generate more business with effective signage for over 30 years, and our skilled team is here to provide expert assistance from start to finish with your next lawn sign campaign. To start, we'll meet with you to discuss your goals and vision for your lawn signs and then get to work creating a draft of the product and an all-inclusive quote for the work that we'll then send to you for review and approval. Once you're happy with what we've drawn up for you, our fabrication team will use high-quality materials to create your lawn signs, ensuring that they're both attractive and effective.
We aim to produce the highest-quality signs possible, delivered on time at a competitive price. If you're searching for a reliable company that you can count on to design and manufacture lawn signs to help you get the word out about your business, turn to our team and see the difference exceptional signage can make. Contact us today to learn more!